In a highly competitive environment such as ours, competitive advantage is not a matter of choice, but a necessity. We are used to businesses speeding up processes by using digital solutions, and this is what we call digitalisation. However, real competitive advantage is rooted in digital transformation - a change in paradigm around what your product in fact is, said our CEO and founder Goran Mrvos in an extensive interview with the Entrepreneur Magazine.
Speaking with Editor in Chief Vladimir Mihajlovic earlier this month, Goran shared his belief in digital as the foundation of first-class products and services. Seeing digital as a mere tool or something that can be done later puts organisations at risk of eventually being overpowered by competitors who grasped digital sooner - and better. He acknowledged that digital transformation requires serious investment, if done properly and for the long run.
-In our surroundings, sources of financing are not easily available to businesses. You might still find them expensive and inflexible. Because of this, some entrepreneurs with an innovative mindset will turn to venture capital funding, which has recently become more accessible in Croatia, Goran said. He touched on creativity and personal development, equally important in business and private life.
-Ongoing personal development should not be tied to technology only. Understanding oneself and being curious about the world is important for everyone, and for entrepreneurs in particular, he shared. Reflecting on the post-covid recovery, Goran pointed towards what he expects to come next in the Croatian IT.
-In the two pandemic years, IT has grown on a global level, driven in part by the need and pressure to have digital connections where physical ones were not possible. At that same time, Croatian IT companies had great results abroad, outside the domestic market. Yet, it is not difficult to imagine companies lacking resources for digital transformation. So we should be aware of the opportunities offered via EU funds, which could be key to keeping pace with the global competition, which made significant breakthroughs in the pandemic, Goran said.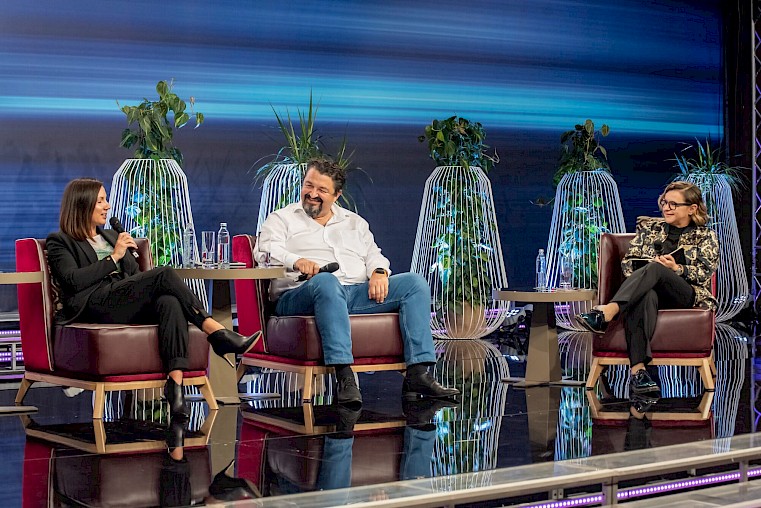 Future outlook is positive, as we balance between being constantly challenged and persisting in always moving forward.
-Recent years have shown that we have everything it takes to make the IT industry one of the national economy pillars. Croatia is one of the few countries in the region with two start-up unicorns, a high quality service-oriented IT, and a start-up scene that creates new products with the potential for global success, he said. Listing IT as a priority industry in the national Smart Specialization Strategy will be a major push for our IT community, as it will unlock opportunities for financing digital products development and their placement on the global market, Goran concluded.
*Many thanks to Vladimir Mihajlovic for this enlightening conversation. The full article is available in the Entrepreneur Magazine April 2022 print edition.*